Thanks to the internet, it is now possible to quickly compare prices and services offered by the stores or their authorized dealers. Why not do the same with paternity testing? There are only a handful of laboratories have been able to acquire the technology to produce reliable DNA testing results and obtain the necessary certifications. However, many re-sellers and intermediaries that offer DNA testing at various prices. It is often difficult to know the name of the person/laboratory who will perform your test in the end, and all the more difficult to ensure that you have purchased a test at a fair price.
That's why we give you these 7 tips for a successful DNA test:
1) If it sounds too good to be true, it probably is! Watch out for bargain prices for paternity tests.
2) Check how many participants are included in the advertised price.
3) There is no such thing as "free testing" or "reimbursed by health insurance!"
4) Avoid sending a second collection kit to another address.
5) Think about postage costs for sending the samples to the laboratory (especially for non-invasive prenatal test).
6) Ask questions to customer service before ordering.
7) The test seems expensive? compare and negotiate!
1. Beware of bargain pricing for paternity testing: $19 can be read on some advertisements. This is an attractive 'call to action', but look at the details of the offer and be very aware of hidden costs. (fee collection kit, sending, paid results …). A paternity test costs a typically between $120 and $250. DNA testing for a price offered at $120 may be carried out on 13 DNA regions only and therefore offer less reliable results. A conclusive paternity test should be done on at least 16 DNA regions. A Spanish laboratory has recently admitted that subcontracted DNA analysis to a laboratory in Panama to better control its costs! Check if the lab shows the accreditations: ISO 17025 and North American laboratories AABB.
2. Check how many participants are included in the advertised price: In the case of siblings tests where it is common to take the test on 3 people, the price is sometimes displayed per participant. The surcharge for additional participants is not always the same as for the primary participant, and maternal samples in a paternity tests are often treated free or at a lower cost than the costs for the analysis of a second alleged father or another child. Verify first what DNA test you actually need.
3. If you read "Free test" or "reimbursed by health insurance!", don't believe it! Large laboratories will usually send a free sample kit. This is common for two reasons, it is possible to perform the test from a sterile cotton swab commercially purchased, or on other non-standard samples, such a handkerchief or hair. In addition, the kit contains consent forms without which the laboratory will not start analysis. Do not agree to pay for sending the DNA collection kit, it is not common practice. Some laboratories offer the express delivery of the collection kit, which seems unnecessary to us, knowing that they are mailed and you will receive the kit in any case within 1 to 3 days.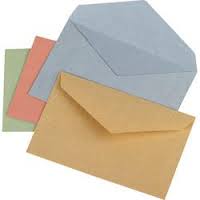 4. Avoid sending a second collection kit to another address: when participants live far from each other, it is possible to order a second sampling kit by paying extra shipping costs, which is usually envelopesaround $20-$50. Standard kits contain three envelopes with 2 sterile swabs. ou can easily mail the swabs and consent forms to a participant who aren't in the same city as you. If you order a DNA test for 4 people, the laboratory will sedn sufficient swabs and envelopes, you do not need to order an additional kit unless you want them delivered simultaneously in another town to save time .
5. Think about postage costs for sending the samples back to the laboratory: these generally are taken by customer. For a paternity test using a buccal sample, the envelope is not very large, it can be stamped at letter rates. Please note this is not the case for non-invasive prenatal paternity test, which requires the transmission of blood samples. You will need to use a type of courier service like UPS or DHL to ensure that the samples are returned to the laboratory as soon as possible. Some laboratories include a prepaid return envelope for the samples in the price of non-invasive prenatal testing.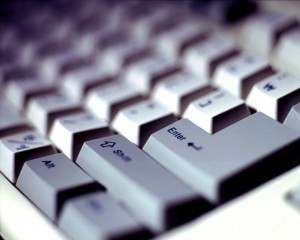 6. Feel free to ask your question to the seller. Call or email before ordering. They will ensure that you have selected the most appropriate test for your situation. This will reassure you on linguistic and technical skills of their staff and you can get an idea of their reactivity and the quality of support that you will benefit in case of need.Customer Service
7. The test seems too expensive? Compare and negotiate! Do your research and do not hesitate to compare prices. To compare, take into account the type of test accuracy, the required number of participants and the extra cost sometimes requested to send the kit or results. Finally you can try to negotiate with the customer services, they might be willing to grant you a discount or payment by installments?